Golden City Remodeling

Golden City Remodeling is one of the leading residential and commercial contractors in the Greater Los Angeles Area. As longtime Los Angeles residents and contractors specializing in beautifying and upgrading homes and buildings across the region–we consider ourselves your neighborhood partners. GCR is a family-owned and operated business. The family has more than 30 years of experience in the construction industry. After earning so much experience and knowledge, the family established Golden City Remodeling in 2014. Since then, the company has shot for the stars when it comes to satisfying customers. "You can't build a great building on a weak foundation," and we take quality very seriously at GCR! Servicing the Greater Los Angeles Area, our residential and commercial crews take pride in our commitment to thorough preparation, long-lasting guarantees, and expertise in both our remodeling and comprehensive renovation projects.
Our Contractor Services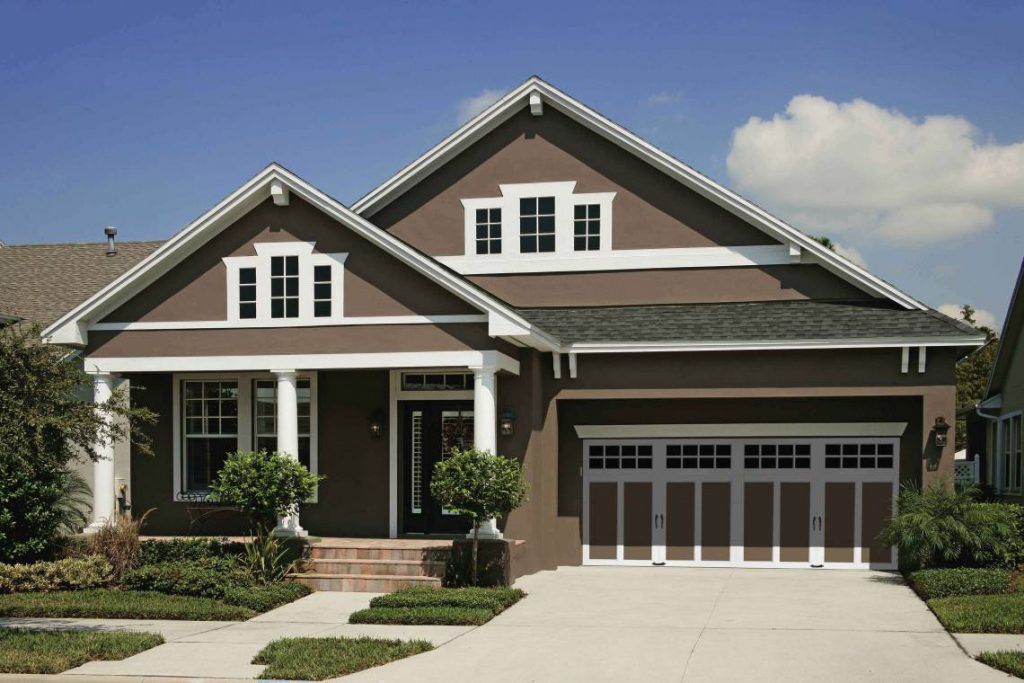 We are capable of completing a wide range of projects for residential and commercial clients. The team we have comprised at GCR is capable of completing small and large-scale projects. Our primary services include the following:
Roofing
Exterior Painting
foundation retrofitting
window installation
patio covers
solar panels
pavers and cement
Our team of professional contractors carries out each service with the highest level of professionalism. Since our team members have years of experience in their trade, they carry out the project with expertise and without flaw. Here at GCR, we provide more than the services listed above.
Our projects
also include the following:
kitchen remodel
bathroom remodel
driveway pavers
electric panels and re-wires
stucco
As
licensed general B contractors
(In addition to our specialty licenses), our highly trained crews can resolve any challenge on the job site. Since we specialize in various areas, our team has the knowledge and resources to overcome almost any challenge. Consider us your one-stop shop to make your home or building brand new again! We combine the best in innovation and technology with time-honored attention to detail and quality–and we love what we do; every job is a fresh adventure, and we are committed to making a difference for clients in our community. With competitive pricing and easy financing terms, approximately 70% of the work we complete is from returning clients or those who were recommended our services. With that said, you can expect to return to us when you need the next project done right the first time.
OUR UNIQUE APPROACH TO SERVICE
At GCR, we consider ourselves more than your contractors–we are your partners. As your partner, we always take the time to get to know you and your home or business. We conduct all of our estimates in person, so you get the most accurate price for the project. Whether you need improvements to your house or commercial property, our team includes skilled professionals who provide all-inclusive estimates right on-site (*as possible). Our transparent quotes provide our clients with an accurate, up-front cost for materials, installation, and cleanup. Financing options make it easier than ever to get the project you want for your home or business. Best of all, warranties for materials and services guarantee your satisfaction. All of our work is comprehensive. We'll handle everything from the planning and permits to installation and arranging the inspections. All you need to do is simply wait until the project is complete and then enjoy the work afterward.
OUR GUARANTEE
When you invite a contractor into your home, you need to know they'll respect you, your family, and your property. When the work is done, you want to enjoy it for years to come. Designed to ensure you are 100% satisfied with your finished project and that it withstands the test of time, our guarantee is one of the strongest and most reputable in the business. Your home needs to look great not just today, but for years to come. Every product we use comes with a manufacturer's warranty. However, at GCR, we go a step further and guarantee our service. In the unlikely event of a problem, we'll cover the labor, materials, and any other cost to make it right–guaranteed! After all, our stellar brand reputation depends on our customers' long term happiness.
OUR TEAM
At GCR, we understand your home or business is your most significant investment, and you need to trust anyone you let inside. We also understand that our work is only as good as the employees who make up our crews. Not only do we work hard to secure the best possible employees, but we also make sure they are adequately trained. We hire a range of professional specialists to ensure any potential project repair or concern can be handled on the spot. Not only do all of our hires possess years of industry experience in their area of expertise, but they are all also personally trained to meet our company standards and values. Our approach to each project is designed to ensure your home is treated with care. Every member of our team respects your property, your family, and provides the greatest service possible.
OUR DEDICATION TO QUALITY
At GCR, we love what we do, and you will too–we guarantee it! As a local provider, our business depends on repeat customers and recommendations. We work hard to ensure every client we work with is satisfied with their residential or commercial project. Our crews combine the latest industry innovations with years of experience in their respective field for results that stand the test of time. We approach every project as a fresh adventure, and we are committed to making a difference for homeowners and business owners throughout our community.
LOOKING FOR A QUALITY AND AFFORDABLE BUILDER FOR YOUR NEXT PROJECT?