A roof repair in Los Angeles may be more appropriate than a complete roof replacement. Roof repairs are the best ways to maintain the quality and life of your roof, no matter if it is asphalt shingles or tiles. Golden City Remodeling offers comprehensive roofing services, including roof repairs in Los Angeles.
Knowing when a roof repair is necessary can be difficult, especially when a roof replacement may seem to be the best solution. However, a roof repair in Los Angeles can save you a lot of money as roof replacements are a hefty investment. Our team can inspect your residential roof for any repair needs at Golden City Remodeling.
At the same time, you can look for the following symptoms to know when your residential home may need repairs.
1. Roof Leak
Roof leaks are some of the most common roof repairs. You may know of a roof leak until the water eventually finds its way on the floor of your home or in the walls causing swelling. Many roof leaks begin in the attic, where they go for months or even years unnoticed. Such a problem can damage wood, insulation, and even draw mold and mildew spores.
A common cause of roof leaks is the roof decking being exposed. This could be due to the roofing materials being removed from strong winds or are damaged enough for the water to make its way through. In either case, a roof leak repair is necessary. To avoid prolonged water damage to your roof, inspect your attic on a regular basis or have Golden City Remodeling assist you in caring for your residential roof.
2. Missing Roofing Materials
A sign you should easily be able to spot is missing asphalt shingles or tiles. There are many ways either of these roofing materials can be removed from your home. Asphalt shingles are capable of being ripped off with strong winds, or they may fall off from a poor installation process. Tiles are less likely to get ripped off with strong winds. Earthquakes and the rare occasion of hail have the potential to cause tiles to crack and break.
When you notice missing roofing materials, you should receive a roof repair in Los Angeles as soon as possible. Golden City Remodeling can replace the missing tiles or asphalt shingles to match your current home's style and to ensure protection. Visit our roofing page to learn more about asphalt shingles or tiles roofs and our services.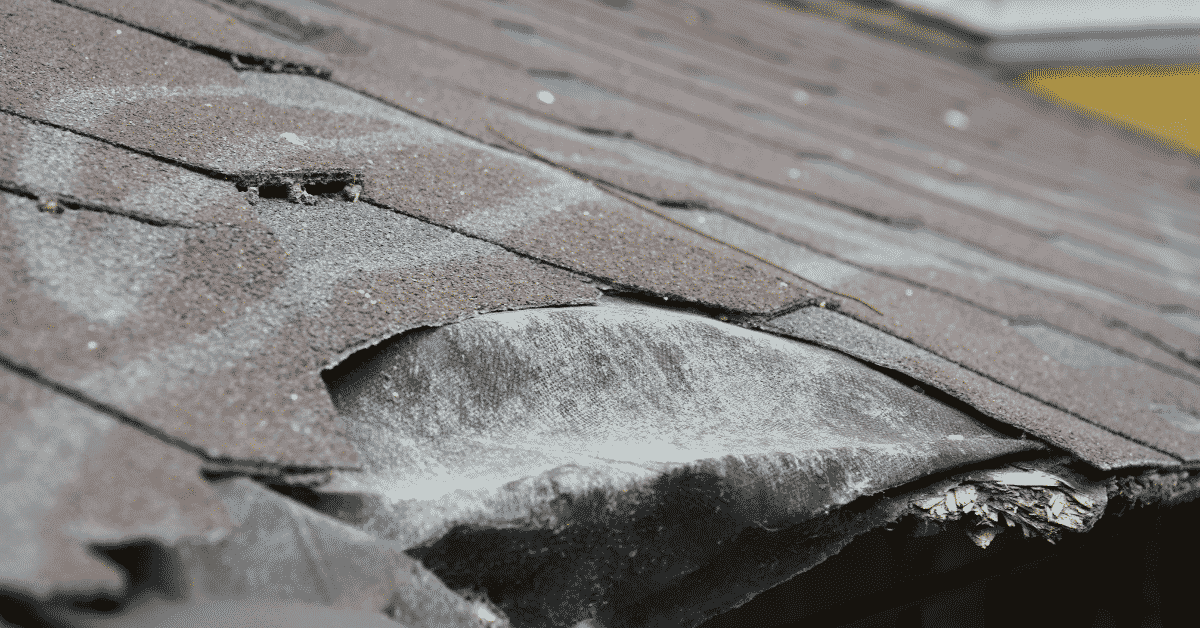 3. Flashing Problems
Flashing plays a critical role in protecting you from the outside elements. Roof flashing is the barrier found on the edges or seams of your roof. You can find flashing at the base of elevation changes, chimneys, air vents, and other openings on your roof. In general, flashing is placed where water would normally run.
The seams of a roof are the weakest areas as they can easily allow water to enter your home. If your flashing is poorly installed, severely ages, or damaged, it can create a roof leak. Most flashing is made of metal, but there are other types you can consider.
Do You Need a Roof Repair in Los Angeles?
If you experience any of the issues above, a roof repair in Los Angeles is in order. Golden City Remodeling can walk you through the process of a roof repair in Los Angeles in a free consultation. Our team works closely with homeowners to ensure they know our entire process, the materials, and the price they will pay.
Don't let a roof leak damage your home. Receive a roof repair in Los Angeles as soon as possible by professional Los Angeles roofing contractors. Give us a call for a free estimate at (310) 361-3271. We look forward to repairing your Los Angeles roof.